Majacraft offers two styles of lazy kates, tensioned and the untensioned travel kate. We hand craft them using New Zealand Rimu. The tensioned kates use the same components as the scotch tension systems on the wheels so they are simple and familiar to use. The folding feet let you store the lazy kate in a smaller space and have a special mechanism to make sure the remain smooth and firm to use throughout their life. Each lazy kate has been laser engraved with the Majacraft logo.
We use a polymer bearing to control the friction on the tension knob. This allows for more consistent tension adjustment and better control of the tension on your bobbins.
Exact shipping will be charged.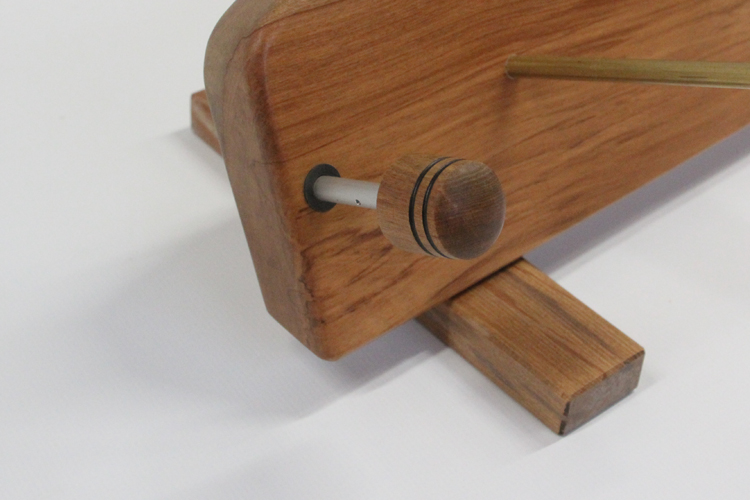 UNIVERSAL TENSIONED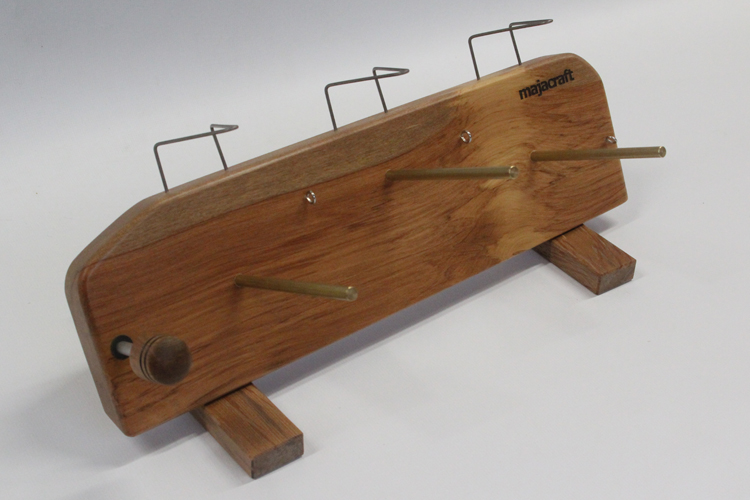 The Majacraft Universal tensioned lazy kate can fit any of our bobbin range (excluding the overdrive bobbins). The primary purpose is to allow the plying of yarns on jumbo bobbins which can be useful for art yarns. Of course it still accommodates the lace and standard sized bobbins as well.
OVERDRIVE TENSIONED
The Overdrive tensioned lazy kate is the same size as the Universal lazy kate. However, it holds two of the huge Overdrive bobbins. Another unique feature of the Overdrive lazy kate is the use of sliding flyer hooks as yarn guides, this lets you position the guides in the optimum position for easy drawing of the yarn from the lazy kate.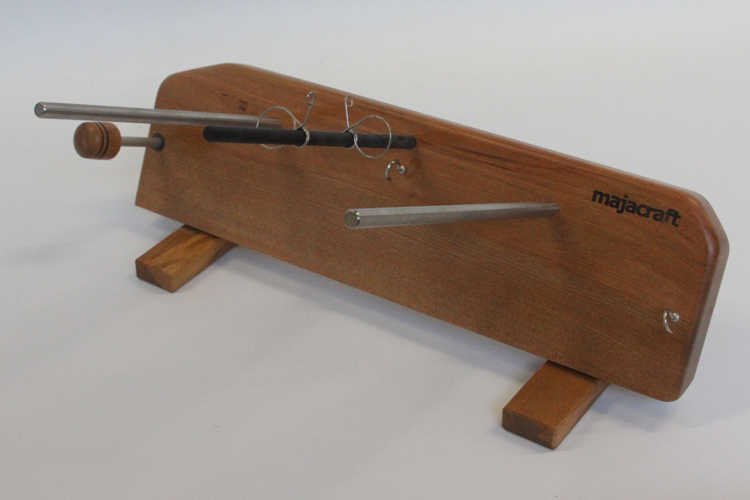 The Overdrive and Universal Lazy Kates are not compatible due to the different axle size.
TRAVEL
The Majacraft travelling lazy kate is great if you want to spin on the move. It holds two bobbins up to the Jumbo size. The bobbin bars will slide out so the lazy kate will pack down very small. It is included free with a Little Gem or is available individually.